Plants4Offices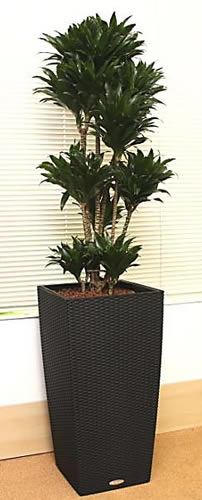 There is no doubt that having specimen foliage plants in an office makes a huge difference. The entire ambience of the office space is instantly  enhanced.  This can have a considerable impact on visiting clients' perceptions of the business.
Staff too have often commented to us that having plants has made them feel happier in their working environment.  In fact a survey of staff of a large employer on the island revealed that of all improvements they would most like to see,  plants came second only to better seating!
Our planted display units are fully maintained by our staff so you do not have to even think about watering or feeding. In the event that a plant begins to fail or outgrows its space it is promptly replaced  without charge.
The cost of planted display unit rental is very affordable as both rental and maintenance are covered by a modest monthly fee for each unit. If you would like to consider enhancing your office environment with our plant rental service please contact us to arrange a free site survey and no obligation quotation.
(Plants4Offices is a trading name of Beautiful Blooms Ltd)